Is Cryptocurrency Safe? Could It Be Trusted?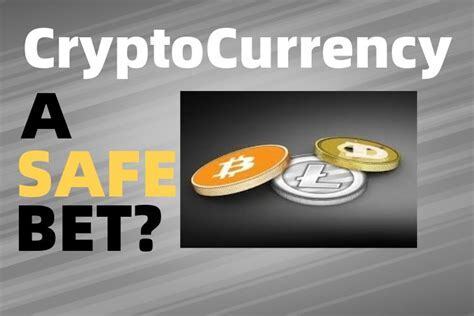 Is Cryptocurrency Safe? Could It Be Trusted?
July 11, 2021 by Abhinav Mishra
We are finally discussing your favorite topic – cryptocurrencies. With all the news around cryptocurrencies, you must be tempted to invest in cryptocurrencies too? If so, you are not alone in the boat. A lot of investors are now exploring cryptocurrencies as an investment option.
If you want to invest in cryptocurrencies for fun, you can put your party funds in any cryptocurrency without any knowledge. However, if you are seriously considering it an investment option wherein you will invest a substantial amount, you need to understand everything about it.
Understand The Difference Between Security And Safety:
Cryptocurrency using Blockchain technology which uses the concept of public and private keys. We have discussed it in detail in the last article. Because of this, the transactions done through blockchain technology are much safer than any other transaction type you do online.
You need to understand the difference between security and safety. From the above para, it is pretty clear that the transactions are safe. Security is different, and we will talk about it in this article. 
The other parameter you should consider about safety is – what if something goes wrong in the transaction? Well, cryptocurrency is not regulated by any central body, unlike other investment options. For all other investment options, there is a regulatory body that ensures the safety of funds. Cryptocurrency, on the other hand, is not regulated at all. It means if something happens to your investment, there is no central body you can reach out to with your complaint. For example, if you face any issues with your bank, you always reach out to RBI with your complaint. There is no such body for cryptocurrency.
How Secure Is Cryptocurrency?
Now that you know the safety point of view, let us talk about the security concerns around cryptocurrency. Below are different threats to cryptocurrency –
Personal Attacks – Just like any other investment, cryptocurrency has security concerns if you are not careful. Common attacks you may face are SIM swap and email phishing attacks, and hence you should be aware of them. Yes, there are two-factor authentication systems when you do transactions. But if your SIM is compromised, there is not much you can do about it.
The Risk Associated With An Exchange – Most of the hacks that have happened so far are on the crypto exchanges themselves. Exchange is a place where cryptocurrencies are stored, hence it is an ideal place for hackers to hack in and steal the cryptocurrency.
Issue With Wallets/Storage– In the last article, we have talked about different types of wallets. We also discussed how hot and cold wallets work. If you are using hot wallets to store your cryptocurrency, you should know that there are chances that someone may track your assets through your activities on the platform and eventually steal them. Keeping your crypto in hot wallets is much safer.
Is Bitcoin Safe?
Bitcoin is safe until you keep your private key secure. We have talked in great detail about the role of the private key from a safety perspective. If someone can access your private key, they can transfer the bitcoins you hold in your digital wallets. As already mentioned, there is no forum to dispute it. So you will never get your money back if it happens. People have reported losing their private key on their own and lost millions of dollars because of it.
To sum up, Bitcoin is safe if you can ensure your private key is safe.
Can Bitcoin Or Cryptocurrency Be Hacked?
It is difficult to hack Bitcoin or any other cryptocurrency. However, there have been instances where hackers have been able to hack it. The hackers use techniques like viruses, phishing, or other attacks for hacking. In 2019, hackers hacked into Binance (one of the biggest cryptocurrency exchanges) and stole 7000 Bitcoins. At that time, it was equivalent to $40 million. In 2019 alone, hackers have stolen Bitcoin worth $356 million.
Concluding Remark:
Yes, there are security and safety concerns around cryptocurrency. However, other investment options also have more or less the same security concerns. Bitcoin and other cryptocurrencies have given excellent returns to investors in the last few years. If you balance risk and reward, cryptocurrencies are worth an option to consider for an investment, given you understand everything about it.
Markethive – The Answer
With crypto smarts and not-so-crypto-savvy, many retail investors are coming to Markethive and supporting the social media and digital marketing network. Why? Because they are looking for a platform that promotes freedom and sovereignty. A place where entrepreneurs can flourish professionally, artistically, and financially, away from the pressures of the legacy Web 2 tech giants. 
Never before has a blockchain crypto project been attempted at this scale, but given the distributed data technology Markethive is integrating, it's the next step in the evolution of multi-dimensional social media, marketing, and advertising. 
Markethive's Hivecoin is one of the select altcoins that will rise and empower the retail investor. Its use case is the pinnacle and essential for this fungible asset coin to become very valuable to any user in the social media, marketing, and digital media industry. 
The various ways to earn Hivecoin, including airdrops, bounties, and staking capabilities, make it easy to accumulate and grow your portfolio. The added advantage of Markethive's decentralized exchange and wallet soon to be released creates a robust, thriving ecosystem for the average Jack and Jill – The aspiring entrepreneur and retail investor. 
To Join Markethive for Free, click HERE
Andries Van Tonder
Serial Entrepreneur/investor since 2013.
South Africa.
Markethive News