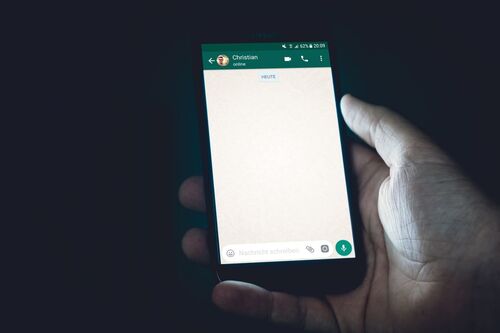 WhatsApp is a free, multi-platform messaging app that lets you make video and voice calls, send text messages, etc and they have 2 billion users.
As popular as WhatsApp is, have you ever found yourself in a situation where you needed to message someone (like a delivery person) but did not want to save them to your contacts list? Well, this tip is for you. It works for registered WhatsApp numbers on both Android and iOS devices.
Here's how.
Open the browser of your choice.


 

Go to https://wa.me/phonenumber.
You need to replace the words "phonenumber" with the registered WhatsApp mobile number you want to chat with.
The number must include the country code, example https://wa.me/13054575555
In the example above, the country code is '1' for America followed by the person's WhatsApp number.


 

If the person's WhatsApp chat appears, just start chatting.
If you are presented with a green message button instead, click the button to start chatting.
That's all there is to it. Happy chatting! 🙂
Markethive News