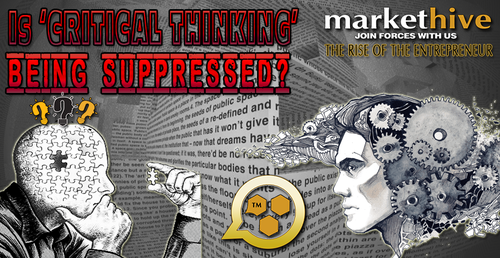 IS CRITICAL THINKING BEING SUPPRESSED?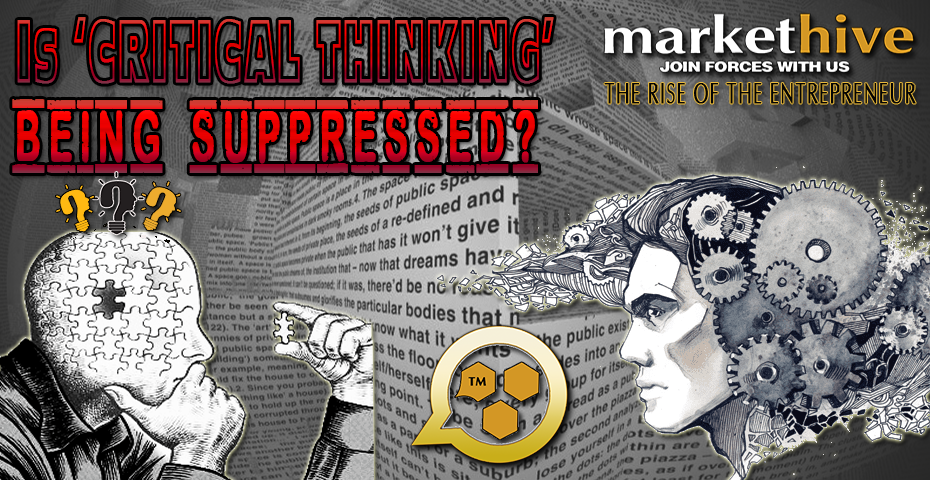 What Exactly Is Critical Thinking?
Critical thinking is the intellectually disciplined process of actively and skillfully conceptualizing, applying, analyzing, synthesizing, and/or evaluating information gathered from, or generated by, observation, experience, reflection, reasoning, or communication, as a guide to belief and action.
Ban Anything That Upsets The Status Quo 
Over the last few years, YouTube has made headlines with its incessant banning of videos and de-platforming of influencers' accounts causing loss of income and online presence. Last year, Youtube de-platformed a myriad of 'alt-right' and so-called 'conspiracy' groups and removed these channels from the video streaming site. 
Youtube also started targeting cryptocurrency content creators and YouTubers who operated channels that discussed bitcoin and other digital assets. In late 2019, YouTube officials removed a massive number of cryptocurrency video channels for very little reasoning. The company typically just tells the person that the channel had "violated community guidelines."
This week Bitcoin.com was also censored for sharing a video about their bitcoin mining pool. Bitcoin.com's YouTube account was given one strike for allegedly "violating community guidelines". This begs the question,  "Who or what consists of their so-called community?" 
When YouTube, the online video-sharing platform first started back in 2005, it was a community of people sharing ideas and fun videos with very little moderation and censorship. Now it's looking more like the Ministry of Propaganda.  For the last three months, YouTube, now under the ownership of Google, has taken part in historic amounts of censorship regarding the COVID-19 pandemic. YouTube CEO, Susan Wojcicki said that any videos that were in opposition to the World Health Organization (WHO) narrative of the COVID-19 outbreak would be removed.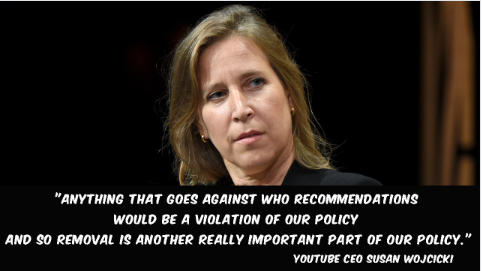 Subsequently, Wojcicki's ruling was carried out as many videos were banned that portrayed another opinion or fact that went against the WHO narrative regarding the 'official' coronavirus data. YouTube and Wojcicki decided to shelter the public from progressive ideas and data that just may have some truth in them because it went against the authorities. 
Since the beginning of this virus and the panic it has caused, we now have proof as more research is taking place from many respected scientific think tanks, and epidemiologists are now trying to tell the public that the lockdowns were very irrational. 
Despite the proof, Youtube has banned a number of videos that go against the ongoing fear-mongering narrative. When a video was posted on Youtube that featured Dr. Daniel W. Erickson and Dr. Artin Massihi from California, the video got 5 million views before it was removed.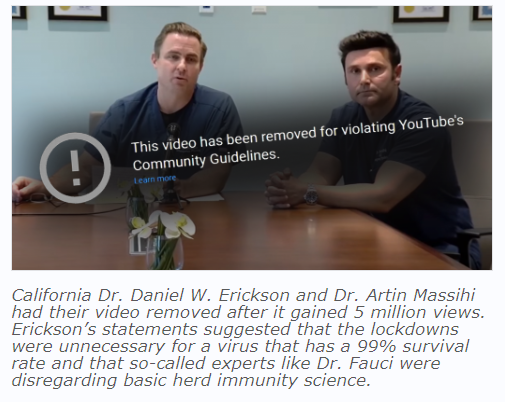 Youtube also banned a video called "Plandemic," which featured Dr. Judy Mikovits soon after it was published on the online video sharing platform. Youtube, however, does allow videos that rebut Judy Mikovits, Daniel W. Erickson, and Dr. Artin Massihi's narratives. The company has no issues allowing rebuttals that stay on course with the fear-mongering narrative.
Whatever the veracity of the doctors' claims, YouTube's censorship of unorthodox ideas in the name of protecting the public from misinformation is misguided and counter-productive. Sheltering the public from ideas, even bad ones, only makes society more susceptible to dangerous error. Knowledge is power and surely we should be able to think for ourselves and have the ability to investigate.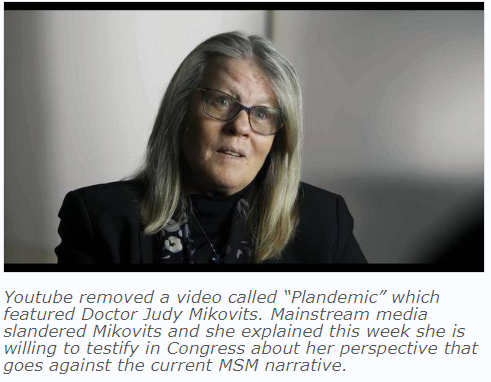 Across social media, censors have been racing to limit the flow of information that questions these new laws imposed. Facebook also conceded it had been working with state governments in California, New Jersey, and Nebraska to remove pages for anti-stay-at-home protests events that are popping up all over the platform. 
Ron Coleman, a prominent First Amendment lawyer said in a recent interview. 
"It's the kind of totalitarian thinking and conduct that has cost millions of lives in recent world history. The fact that it's being done by private companies and not government doesn't change that." 
The former head of biostatistics, epidemiology, and research design at Rockefeller University, Dr. Knut M. Wittkowski, recently told the public that Youtube had banned his video that went against the lockdown, and over-reaction narrative after it gathered more than 1.3 million views. 
Wittkowski, who holds two doctorates in computer science and medical biometry, believes the coronavirus should be allowed to create "herd immunity," and that short of a vaccine, the pandemic will only end after it has sufficiently spread through the population.
"With all respiratory diseases, the only thing that stops the disease is herd immunity. About 80% of the people need to have had contact with the virus, and the majority of them won't even have recognized that they were infected," he says in the now-deleted video.
Wittkowski told The Post, saying he had no idea why it was removed. 
"I was just explaining what we had…They don't tell you. They just say it violates our community standards. There's no explanation for what those standards are or what standards it violated."
Dr. Andrew Kaufman's videos were also removed when he spoke out against the stay-at-home narrative and the data spread by people like the epidemiologist Neil Ferguson dubbed Professor Lockdown who broke his own rule after convincing Prime Minister of the U.K. Boris Johnston to enforce the stay at home rule.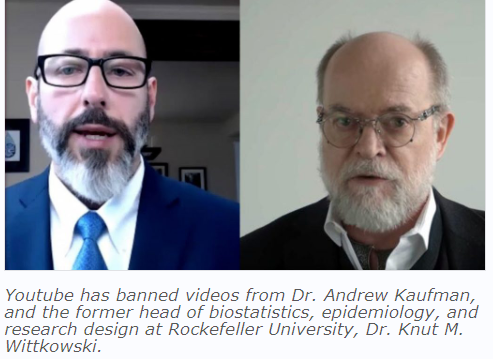 YouTube's Latest Target
Now Youtube has banned one of Bitcoin.com's videos for sharing information about their mining pool. The video removal was based on the company's "sale of regulated goods" policy and the video allegedly went against "community guidelines." 
The Bitcoin.com account was given a single strike, which gives the account a one week probation period. Two to three strikes could lead to far worse restrictions against the Bitcoin.com account that merely shares information and resources about cryptocurrency solutions. 
Bitcoin.com's CEO Mate Tokay has spoken out against the Youtube censorship in a tweet letting the company and Wojcicki know they have been immoral, irrational, and illogical.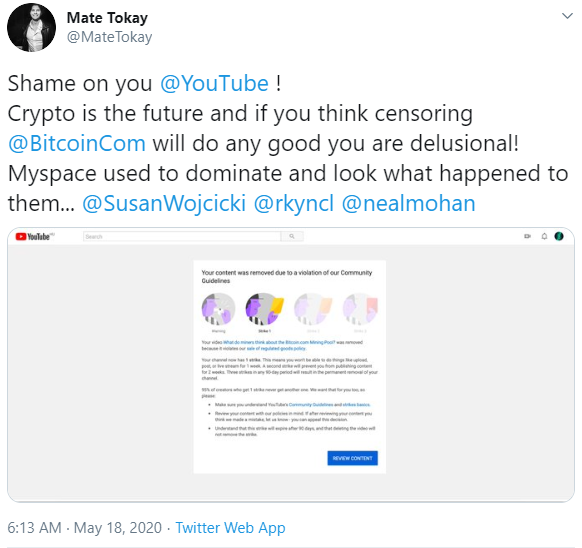 Censorship tends to manipulate reality and it has engendered evil numerous times over the course of history. Social media platforms are private companies and they can impose any restrictions they choose, but what they choose to censor seems to be agenda-driven and in line with the status quo of authoritarianism. 
Critical Thinking Not Allowed
YouTube seems to ban videos that allow for critical thinking. Cryptocurrency is one sector that gains grassroots attention and makes people think critically. Censorship and the fact they allow fake news and propaganda certainly unveil the true colors of YouTube that it just may not have the best interests of the global community in mind.  
YouTube has banned videos that question the 'official' COVID-19 statistics because people are now realizing that a virus with a 99% survival rate isn't as devastating as we first thought. As they scurry to remove the videos as soon as they emerge, it's too little too late as millions have already seen them and the information that may just deliver a different point of view or perhaps even the truth. 
As FEE.org explains, "Youtube's censorship of dissenting doctors will backfire." By taking down the videos, YouTube has limited the extent to which that social learning can happen and insulated the error from debunking. If anything, YouTube's censorship has lent additional credence to whatever mistakes they made by feeding into the narrative that the powers-that-be fear its truth. The debunking is being drowned out by outrage over the censorship. And the Streisand Effect (how censorship can boost something's publicity) is causing it to spread even more.
As more people realize and get sick and tired of the tech giants' antics the more they will migrate to other platforms that do want to genuinely help people understand and change the world, giving back freedom of choice and allowing citizens to think for themselves. Once upon a time, there was nowhere else to go but now things are changing.  

Image credit: observatory.tec
Markethive Encourages Critical Thinking
We have a future here where we can operate on a platform of decentralized data, a platform that advocates self-sovereignty. Markethive is a next-generation Social Market Network, built on the Blockchain that has positioned itself as a complete ecosystem for Entrepreneurs. 
Incorporating its cryptocurrency consumer coin (MHV), it provides prosperous solutions for all business owners, marketers, commercial artists, etc, who require an online presence ensuring privacy, and autonomy along with no measures in place to ban you, terminate your account or censor your content.
Markethive's foundation is built upon integrity, transparency, and autonomy. As we live in a not so perfect world, there is always negativity, topics, and opinions that individuals may not agree with or even find offensive. You will have the ability to filter your newsfeed and block any, what you consider, unsavory characters, or content, remembering your newsfeed is your property. There are no corporate officials deciding for you. That gives people the right and freedom to choose for themselves who they wish to communicate with what they wish to see. There is a saying "Live And Let Live" and I consider these wise words.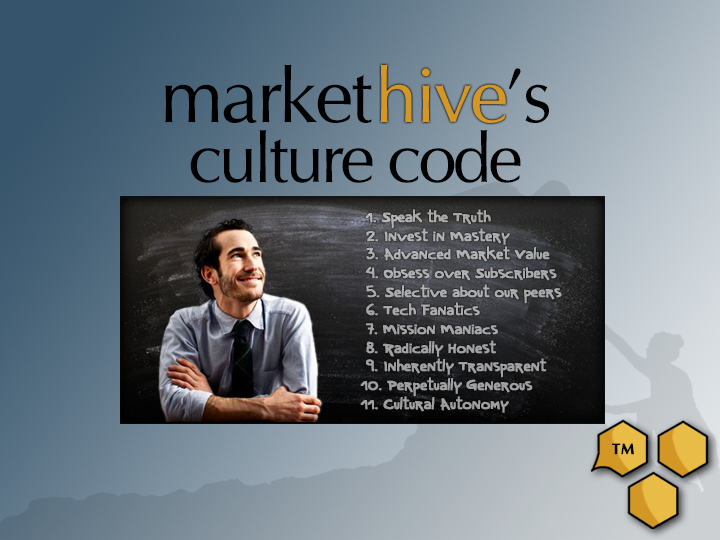 Free here : Click here to join for free
Markethive's Design And Vision
Markethive is a decentralized, autonomous, fluid environment which includes manifestations of intellectual achievements, social habits, innovation, music, literature, technology, commerce, and the arts. A central "hub" built using blockchain technology, is designed to encourage "reciprocal interchange" of ideas, knowledge, or skills as well as providing for exchange, sales or purchases of goods, services, and commodities. 
This premier hybrid social network includes news feeds, blogging platforms, video channels, chat channels, groups, image sharing, link hubs, resume, profile page, with additional platforms for ecommerce and digital news site. 
But more than a social network, Markethive has also delivered  "Inbound Marketing tools" like broadcasting, capture pages, lead funnels, autoresponders, self-replicating group tools, traffic analytics, CMS, and more. This is provided for free to you and what's more, you are paid for learning and using the platform. Markethive's focus is on the rights of the people and providing a user-friendly, rewarding solution that is so much in need of right now.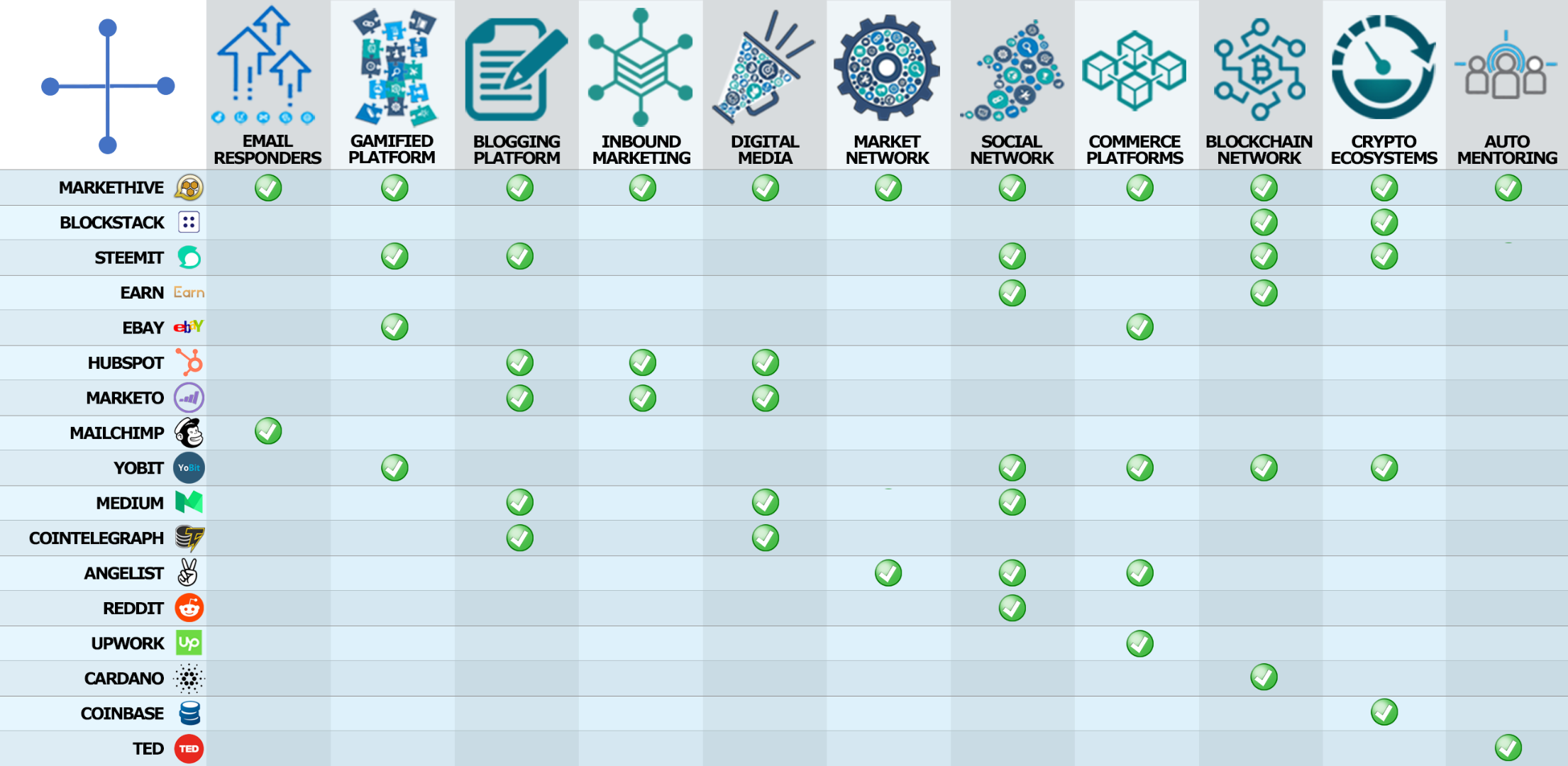 Free here : Click here to join for free
Markethive Is About To Start Its Engines
Markethive is in BETA at the moment as engineers are working tirelessly to implement all facets of this monumental system that caters to the entire worldwide market of entrepreneurs. That includes small businesses, local businesses, regional businesses, global businesses, cottage industries, real estate agents, mortgage brokers, insurance agents, affiliate marketers, software innovators, musicians, churches, political platforms, political candidates, distributors, network marketers, innovators, and dreamers! 
The engine power that Markethive has will make this a goliath in social media, inbound marketing, cryptocurrency, ecommerce, and digital media distribution. 
Many systems within the platform are up and running now and as we near the completion of the Markethive wallet we are continuously growing as more people become aware of who and what we are and stand for. Intrinsically, Markethive gives the power back to the people. It has been built for the people, by the people and is of the people. We will reach that moment when the whole world will notice as we rise up as a giant voice of the ENTREPRENEUR! 
Join us at our weekly webinars for updates on Sundays at 10 am (mountain time) Markethive Weekly Meeting Link – meet.google
Free here : Click here to join for free

Free here : Click here to join for free
Reference: Bitcoin.com
 
Deb Williams
A Crypto/Blockchain enthusiast and a strong advocate for technology, progress, and freedom of speech. I embrace "change" with a passion and my purpose in life is to help people understand, accept, and move forward with enthusiasm to achieve their goals. 
Markethive News