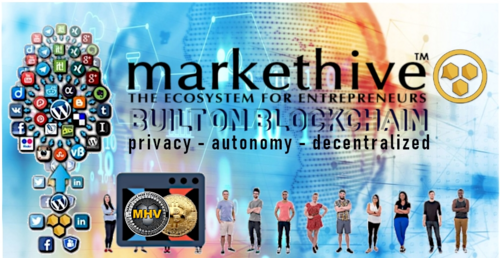 A Complete System Within A Markethive Group – Very Powerful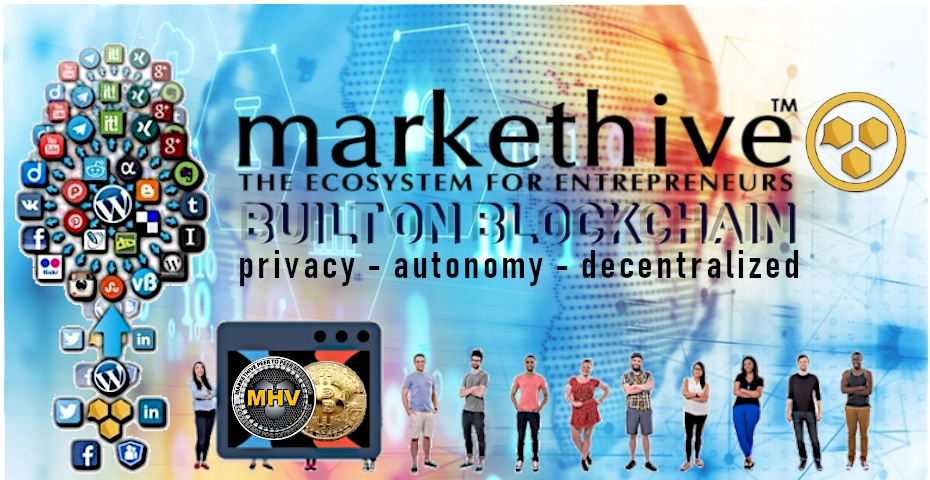 What makes Markethive Groups So Unique? 
Markethive Groups are somewhat similar to Facebook groups but can also be considered a self-replication system for capture pages, customized PDFs, video exchanges, training, autoresponder options, survey sites and capture forms customized exclusively for every member of the group. This is extremely powerful. 
Integrated into Markethive Groups are the Capture Pages, Autoresponders with 98% deliverability, Blogcasting and a Blogging Platform where Blogs and Articles are easier to produce and more effective, integrated with Markethive SNAP Plugins creating incredible reach to potentially billions across the social media and blogging platforms achieving real SEO results. Also, Co-Op Marketing, and URL Rotators. This creates traction thereby yielding better results.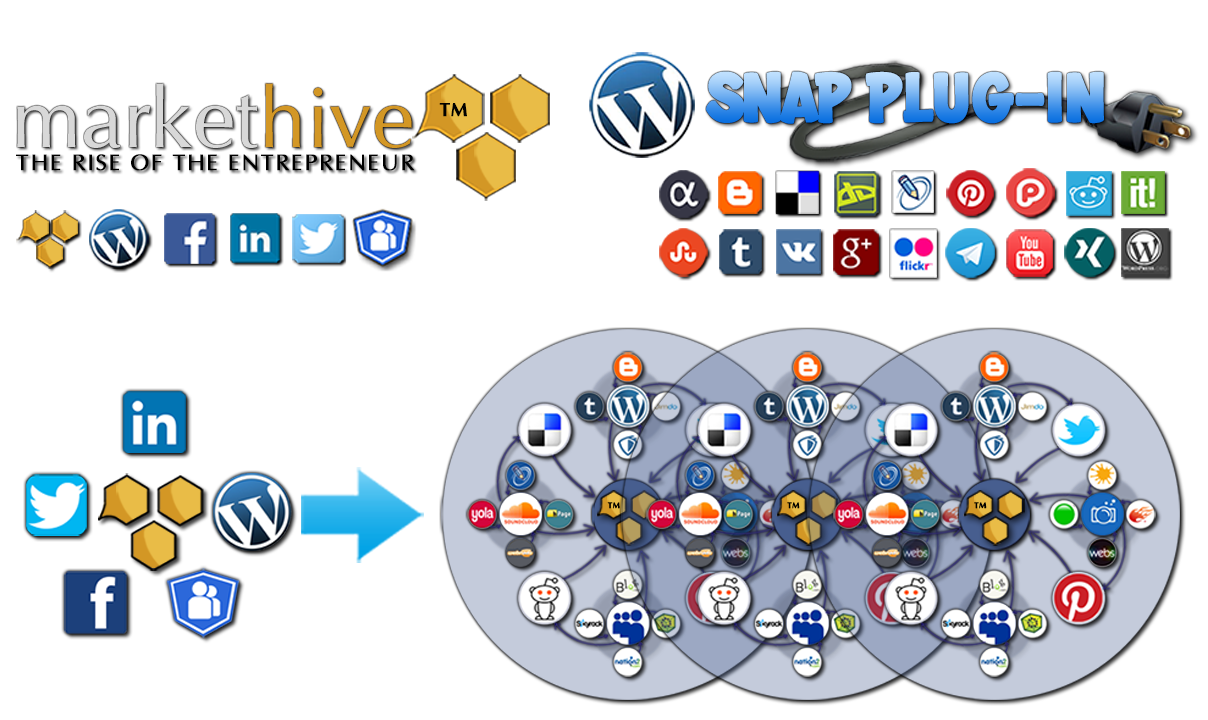 P.S Click here, Markethive is Completely Free To Join
Let's Start With Capture Pages…
Capture pages also known as funnel pages is an industry all to itself and there are literally 1000s of Capture page gurus and 100s of companies selling their capture page systems to you. But in all this, I see a glaring problem and that is the human nature to complicate a simple solution.
The solution is the simplicity of the system and the simplicity of the message. Markethive gives you very simple responsive capture pages. Our capture widgets gather all the data for your signups via Oauth which means they choose one of their current social networks and click on it and the signup process is completed. One-click. Done!
We also offer calendar-based capture pages, video embedded options, default videos or your selection. Our Thumbnails are Markethive's simplest one-page capture page and our Capture pages do allow you to build complex websites, although we do not recommend you do, many of our subscribers appreciate the option.
We even build capture pages for other opportunity companies and are constantly adding new designs into the system. The entire capture page system is included in the free platform and other capture page services out there charge up to $200 per month for similar systems.
P.S Click here, Markethive is Completely Free To Join
Co-Op Marketing
You can facilitate large scale Cooperative Advertising. Manage sophisticated marketing campaigns funded by group contributions to Ad Co-ops. Cooperative marketing by teams of people allows your group to engage in advertising at a level that far exceeds what individual team members can do on their own. There is a natural limit to what any one person can do alone, but by working together with a larger group larger advertising opportunities come into reach.
The concept of Ad Co-op's is simple. A group of people gets together to fund an advertising campaign and each contributes a certain amount to fund it. Some may have more money to invest than others. Once the funding goal is met and advertising is launched, the business it generates is then equitably distributed back to each person based on the amount they contributed.
This tool allows you to track the contributions by your group to the Advertising Co-op's you are managing as well as the advertising costs that offset them. Once you have funded a co-op and are ready to launch it, the system will automatically calculate the appropriate number of shares each member should be assigned and will apply that to the Lead Capture Page of your choice or else a Website Rotator which you can use with your own domain or websites.
Remember, this service is available to free members. Or you can share in Markethive's million-dollar Ad Campaigns with an Entrepreneur Upgrade of $100/mth inclusive. 
The URL Rotator Feature
This is Traffic flow management through website rotation. You can control the distribution of traffic, customers, and leads to multiple destinations. The Website Rotator tool allows you to configure a unique URL that will then rotate and display a list of other websites you define. You can use it to transfer traffic from one of your sites to several others. Or if you work with a team of people, the entire Group can promote a single URL which will then automatically distribute the traffic to each member's individual website.
You can add an unlimited number of websites to each rotator. There are 2 different rotation types. Circular will simply rotate through each website, one by one. Shared Ratio allows you to weight certain URLs so they receive a certain number of visits before the rotation continues. So you have a URL Rotator,  able to Customize Campaigns and designate to Groups. This is totally unlimited and can be tracked through Markethive's Tracking Reports.
Tiny URL Converter – BONUS! 
Convert long URLs in to short ones, for simplified posting, emailing, tweeting, etc. The Tiny URL tool lets you convert a long URL into a nice short URL, making it much easier to use in social posts, email, as well as take up fewer characters in your tweets when using Twitter. But beyond creating a friendlier URL, the system will also track visitor statistics for you – making it the perfect tool to evaluate your promotional results, better understand what your target audience is interested in, and optimize your social, email, and other marketing campaigns.
You can even use the Tiny URL tool in combination with the Website Rotator tool to result in a tidy little URL that automatically rotates to the websites you define. Very powerful, particularly for teams working together to promote a single URL.
The Next Level In The Works 
As we are developing Markethive's Super Groups that are next level, this is your Unfair Advantage in marketing.  You can use the Markethive tools, to build an exclusive secure suite of tools available to your organization only.  Customized and duplicating capture pages, an Integrated duplicated signup application plugged into your MLM company, customized and personalized PDF documents, coop ad campaigns, targeted lead distributions, live event systems, and membership activity management, also award assignments, enhanced by the monetization with the necessary API's and all included in the interface of the landing page. 
Stay tuned for updates on the development of the different facets of the Super Group and implementation. Your team will expand with lightning speed due to the intuitive duplicative power and viral nature of this system.
WE ARE ALL ENTREPRENEURS 
Reid Hoffman is quoted saying 
"An entrepreneur is someone who jumps off a cliff, and builds a plane on his way down." I get it, do you?
All the features mentioned above have huge benefits and a small but integral part of Markethive's Ecosystem for free members. There will be so much more as we roll out our official launch. A major benefit is that it is incorporated into a transparent blockchain system, the platform is completely decentralized delivering on Markethive's principles of privacy, transparency, and free speech.
Markethive does not spy on you; shadowban you, or terminate your account, for any reason
We are all entrepreneurs, and we know the future can have the greatest potential for those who take command of their dreams.
Markethive is Not Just About IDEAS. It's About Making Ideas HAPPEN!
 P.S Click here, Markethive is Completely Free To Join

P.S Click here, Markethive is Completely Free To Join
Deb Williams
Market Manager for Markethive, a global Market Network, and Writer for the Crypto/Blockchain Industry. Also a strong advocate for technology, progress, and freedom of speech.  I embrace "Change" with a passion and my purpose in life is to help people understand, accept and move forward with enthusiasm to achieve their goals. 
 
Markethive News