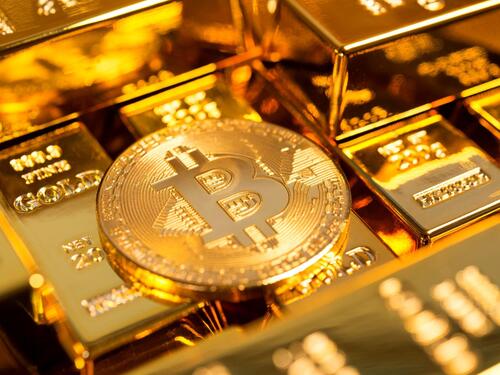 Gold Bug Peter Schiff Predicts Bitcoin Will 'Collapse'
Gold bug and Euro Pacific Capital CEO Peter Schiff has said on social media that Bitcoin will "collapse" after admitting he likes riling up the cryptocurrency community on Twitter.
Peter's comments came replying to a user who pointed out he tweets more about the flagship cryptocurrency than he does about gold itself, which per the user proves "bitcoin is a far more interesting conversation piece."Schiff had previously tweeted out that a "consensus trade is crowded and usually doesn't an out as the crowd expects," adding he can't think of a "more consensus trade in bitcoin than being long going into the halving."The halving is seen as a bullish event by various analysts, as it will see block rewards on Bitcoin's network drop from 12.5 BTC to 6.25 BTC per block, effectively cutting the cryptocurrency's inflation rate in half. Analysts point out that as the supply is cut in half and demand doesn't change, the price should go up.
The price of the cryptocurrency has indeed risen after both of its previous halvings, although some argue the rise was related to other factors and not the halvings themselves.  As CryptoGlobe reported, data shows searches for the term "bitcoin halving" on Google have already eclipsed those of the last halving event. Schiff, as reported, has in the past claimed "only fools" would choose bitcoin over gold, and used the price of oil going into negative territory earlier this year to hit bitcoin on social media. There, however, some who agree with him on the halving not being the bullish event the crypto community sees it as. Popular bitcoin whale Joe007 has claimed that the halving event is giving "get-rich-quick" traders false hope as he doesn't expect the price of the cryptocurrency to surge right after the event.
Article Produced By
Francisco Memoria
News Reporter
Francisco is a cryptocurrency writer who's in love with technology and focuses on helping people see the value digital currencies have. His work has been published in numerous reputable industry publications. Francisco holds various cryptocurrencies
https://www.cryptoglobe.com/latest/2020/05/gold-bug-peter-schiff-predicts-bitcoin-will-collapse/
Markethive is creating a "Universal Income for Entrepreneurs" and is changing totally the way people think about making money online or growing their businesses. Markethive is the game changer in social Marketing network, the first of its kind in the industry, built on the block chain and made available 100% free to everyone.
MarketHive is a social marketing platform for entrepreneurs that has the combined power of Facebook, LinkedIn, Marketo and Amazon.
100% Free to everyone
Info : Click here, this is for free
Markethive News