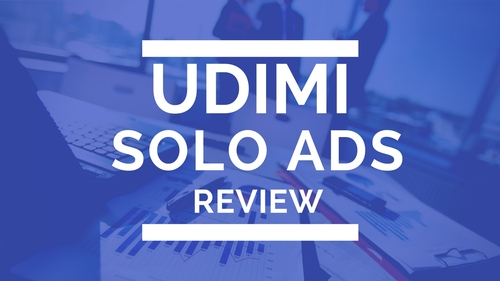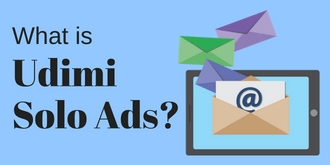 Name: Udimi Solo Ads
Price: $0.40 to $0.95 Per Visitor
Owners:
Udimi is a registered trademark of Udimicom, Limited
61 Spyrou Kyprianou, SK House, 4003 Limassol, Cyprus, support@udimi.com
VAT Number: CY10365448V, Register Number: CY10365448V
Overall Rank: 4.2 out of 5 Stars
Udimi Solo Ads, Product Overview
What is Udimi Solo Ads? A Solo Ad is a form of e-mail marketing where a company pays a list owner who is building leads in their niche market already to send an e-mail advertisement for their product or landing page. These ads are either sold by the blast or by the visitor and some companies offer little in the way of security for your ad spend.
Udimi Solo Ads is a bit different. They triple screen your advertising investment by using proprietary click screening to prevent junk hits with no live human visitors. Then the advertiser is screened for their real name and required to show a proof of ID before being listed on the site. They are also subject to reviews like those for products on popular e-commerce sites like Amazon.com.
Each seller is rated on their service, delivery, and if the buyer received any sales. Most sellers on the site have rates of sales over 20% and lead conversions for landing pages over 30%. That makes this some of the highest quality list e-mail advertising in the solo ads industry.
 
How do Buyer and Seller Interactions Work?
Buyers can connect with sellers before the sale as well as after to ask any questions about the process by locating potential sellers in their category on the exchange. Sellers are sorted by the audience, price, and Geolocation. You can also request a set percentage of Tier 1 Countries such as United States, Canada, United Kingdom, Australia, etc…
Many of the sellers also allow for the choice of mobile only traffic, offer over delivery up to 20% extra clicks per solo ads order, and do services like writing your ad copy for you so it will resonate better with their readers. After all, it is futile to write ad copy for one audience and have it lands on deaf ears of a cold market.
Who Is the User Best Suited For Udimi for Solo Ads?
Udimi Solo Ads serves a wide range of niche interest but the most dominant niche markets I have seen are Health, Fitness, Weight Loss, Self Help, Affiliate Marketing, and Investment vertices, or categories. Marketers looking for wide exposure for a product can order from one list or 20, and some sellers have a massive reach in the hundreds of thousands of readers for their newsletters, etc… Most of these leads are confirmed buyers which leads to the extremely high conversion rates for sales and leads.
Most sellers are still better served to use a method of the lead capture to increase their sales and thus return on investment or ROI. By using the system to build your list you can remarket the same interested prospects at the right time when they need your product or products most. After all, How many times have you seen an ad for something you really need in between paydays? How many times did you remember that supplier come payday? List building of your own is the perfect compliment to this program.
Pros and Cons of Udmi for Solo Ads
Pros:
Total transparency of advertisers.
Fair range of pricing based on performance as well as the seller's desired price.
User-Friendly for Buyers.
Security for buyers helping all but guarantees sales on every order.
Trust of a Global Marketplace Licensed in Cyprus with verifiable Company Identification on Site.
Cost is low for sellers and buyers alike.
Cons:
There is always the human error factor involved with advertising. You Ads may not resonate and thus sales not happen on all orders.
The cost can be prohibitive for those starting out. While most sellers offer as small of order as 100 Guaranteed visitors and the prices can be as low as $43 for that size order it usually takes hundreds of visitors to seriously entertain strong sales. The more you advertise the more chances you have to attract buyers so the system is geared more to those spending $200 or More per order.
Learning Curve somewhat steep for Sellers. You have to have some technologies to know how to use the click filters to ensure you are selling actual visitors.
Payment for sellers is delayed to cover the risk to buyers. You need 5 good reviews and 32 days of leeway before receiving your first check. Generally, though this check is sizable and the system will keep you busy making sales.
Who is Udimi Solo Ads For?
As stated above it is mostly for marketers and affiliate marketers looking to expand reach into new warm markets. Udimi Solo Ads Sellers are true social influencers and have spent years and some decades building their list of ready buyers.
Udimi for Solo Ads is a no brainer for some because an ad investment of $1,000 or more can reach thousands of people known to buy products like theirs already, which greatly increases the likelihood of strong sales. With vertices like Health, Fitness, Dating, Investments, and more the ability to range from low to high ticket commissions attracts tens of thousands of affiliates to the network each month. I have personally seen testimonies of up to 300% returns on investment.
Udimi Solo Ads Marketplace Tools & Training
Udimi has on-site forums and an extensive FAQ or Frequently Asked Questions area for training as well as helpful instructions for the core tools of the site. While they offer only minimal advice on ad copy and lead capture the average seller is an expert in this area and will gladly help you get the most for your dollar spent with them. After all the higher you rate them the more sales they will make and the money they will earn.
In addition, many of these sellers have suggestions on their seller profiles and as stated above most will write the ad copy for you so it resonates with their core audience. The more sales they can drive the better their customer retention numbers will be.
In addition, Udimi offers an affiliate program paying 25% of each Prime Membership sale and 15% of each ad order. They have a great deal of training and tools to help affiliates generate More commissions for facilitating more sales.
Lastly, they have a knowledge base for sellers looking to implement the Solo Ads Filter and get started using Udimi for Solo Ads Sales.
Udimi for Solo Ads Support
Udimi is a registered trademark of Udimicom, Limited
61 Spyrou Kyprianou, SK House, 4003 Limassol, Cyprus
support@udimi.com
A Help section is found on site with the most asked questions from members like you as well as a range of topics admin has supplied.
 
Udimi Solo Ads Price
Most sellers fall in a range of $0.40 per visitor to $0.65 per visitors but some stellar list is ranged up to 95 cents per live visitor. Still, far lower than the $3 average click price from the lesser targeted Google Ads click. Minimum order is 100 clicks for most vendors and a $3 fee applies unless you are a prime member.
Prime Membership is $29.95 a month at the time of this post and has money-saving options of 3 months, 6 months, and one year. Udimi Solo Ads takes Pay-Pal or Credit Cards.
My Final Opinion of Udimi Solo Ads
Much of their ads online say sales guaranteed which is a bit misleading but achievable.
If you buy 100 clicks you may get a sale in your purchase but you also may not. This is due to the small sampling of the solo ads marketplace. The best advice is to try to put a larger order together or string together multiple orders to judge the effectiveness of the program for yourself. One Hundred Clicks is not likely to change your life but may change your perspective.
 
I also highly recommend when starting out to have the seller write your sales copy. Even experienced e-zine and e-mail advertisers are advised to have the seller rewrite their swipe file into a text suited to the reader's taste and author's style. This greatly increases your chances of success.
Use a good lead capture page and build your e-mail list, then focus on sales from that point. A good capture page will offer additional information in exchange for an e-mail address and name and then redirect to the product offering after the lead is collected. This will allow you to better inform prospects and cover sales that were not initial buy now reactions.
Udimi for Solo Ads is a winner in my book. I love the fact there is so much insight into sellers and control and security for buyers. I recommend using a service like Udimi Solo Ads over buying private solos from even trusted sources. Please remember when considering the cost that most solo ads on the market these days are run through ad exchanges called safe list. These are not the same poor quality you get with those sellers. I would never pay a Safelist $43 or More for a solo ad, the conversion numbers just aren't there.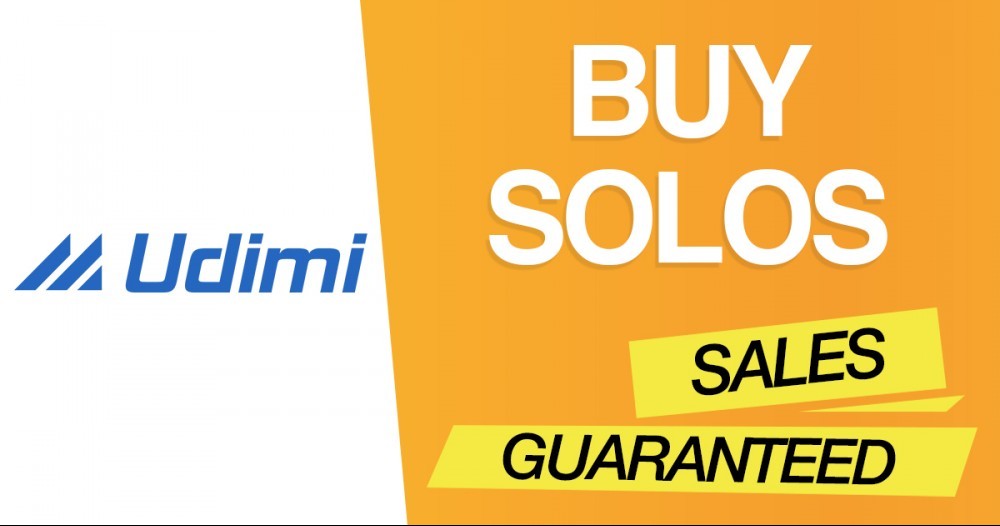 Udimi Solo Ads at a Glance…
Name: Udimi
Website: Udimi.com
Owners: Udimicom
Price: $43 and up
VERDICT: Legitimate Advertising Investment Highly Recommended.
Disclaimer: Author is an Affiliate of Udimi Solo Ads and while there has been no bias added to this review it is still advised that advertisers run a few test campaigns before doing a large ad spend. Each seller is independent from Udimi and the author of this blog does not guarantee that you will make sales or recommend any seller over another. Thank you for your time and readership. Please leave comments below.
Markethive News