Some people are more naturally inclined to be entrepreneurs than others.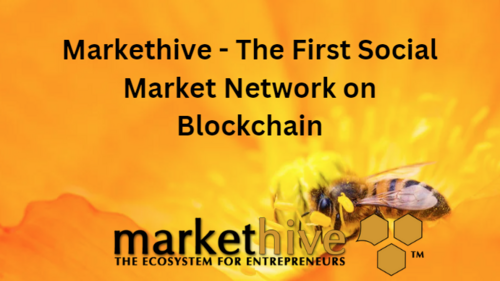 Traits of an entrepreneur
Some people are more naturally inclined to be entrepreneurs than others. Despite this, with the right passion and motivation, anyone can work toward developing the traits and characteristics of an entrepreneur.
Here are some of the most important traits an entrepreneur should have:
Budget-conscious

Business management

Cooperative

Creative

Goal-oriented

Passionate

Product or service knowledge

Risk-taker

Sociable
Budget-conscious
It's important for a business owner to keep track of their finances and spend within their budget. Though many business owners hire accountants, it's still crucial that they can understand the financial state of the company when making decisions and creating strategies.
Business management
An effective entrepreneur has the skills to lead a team. They have the ability to delegate tasks, provide good customer service, create a positive business reputation and work hands-on in any area of the company. Prior to opening a business, entrepreneurs may find it useful to earn a degree in business, entrepreneurship or even take a few business courses.
Cooperative
Unless you choose to work freelance, your business will likely have other employees. As an employer, you need to know how to effectively work with others and listen to their ideas. Employers can learn a lot from their employees, so it's important that you show that you value what they have to say.
Creative
It takes a creative person to find innovative solutions to a problem people have or a service they need. Entrepreneurs can identify what the market is lacking and use their problem-solving and creativity to create a business plan.
Goal-oriented
Entrepreneurs are highly motivated people who are always creating new goals for themselves. A business can thrive when its leadership continuously creates new initiatives to move the company forward. The beginning stages of owning a business are usually the most challenging, so you need to be able to keep the end goal in mind.
Read more: How To Set and Achieve Goals
Passionate
Entrepreneurs are passionate about creating something of their own and leading a team. They have the drive and motivation to overcome challenges and are willing to put in the time to make their business successful.
Product or service knowledge
When choosing what product or service to offer, you need to learn everything you can about it. Many entrepreneurs choose to base their business around something they know well. For example, if a person grew up mowing lawns, they may have an interest in opening their own landscaping company.
Risk-taker
Owning a business is a big risk, but people who want to run their own companies are willing to take this chance. As an entrepreneur, you need to be able to plan for the unknown and adapt to any situation that may occur.
Sociable
To grow your company, you need to have the skills and personality to connect with others. Entrepreneurs are often extroverted people who are skilled at networking. Creating business contacts is an important part of achieving your business's goals and vision.
Why We Need Stories of Other Entrepreneurs
With all this conflicting information it may seem like there is no reliable lesson to learn from the stories of other entrepreneurs.
It is certainly a bad strategy to read the Steve Jobs biography, drop acid, start yelling at people and justify your delusions. Jobs broke every rule in the every business book out there. He was able to do that because he compensated in ways that you don't.
Jobs' biography is still a powerful tool for entrepreneurs.
Here are some of the ways we benefit from hearing the stories of other entrepreneurs:
      1.Our realm of possibility is expanded. These are stories from the real world. The world we live in. If other human beings have created situations like that then there is no reason we, as human beings, can't do things of the same magnitude.
      2.They become humans. When you hear about Lincoln being depressed, Theodore Roosevelt being sickly, Richard Branson being dyslexic, Rockefellar not reading a thing, or any of the other weaknesses of other entrepreneurs our excuses begin to fall away. There is always someone who started from a worse place than you.
      3.You begin to see what kind of entrepreneur you are. You may read a book about Mark Zuckerberg and feel hopeless, then talk to an entrepreneur you meet and find his story more relatable.
      4.You get inspired to take action. Hearing about the adventures of others makes us want to go on an adventure of your own. You don't get to venture into Middle Earth but you can prototype and sell that invention you've been thinking about for years. Hearing the story of another entrepreneur may ignite or re-ignite (and re-ignite and re-ignite) your fire to build your business.
      5.Entrepreneurship becomes redefined. When you see the wide variety of entrepreneurs out there you realize that an entrepreneur might not be exactly what you thought. The assumptions you had about what is required to become an entrepreneur might be wiped away.
      6.Your fears are made smaller. If you hear about someone navigating certain challenges you may find yourself more confident in your ability to tackle them.
      7.You may be given a direction. We live our lives according to narratives that we tell ourselves. These narratives are defined by what we take in. Oftentimes, a story of an entrepreneur will inspire us to move in a certain direction.
      8.We are given warnings. No two paths are the same. There are similar road blocks that we all find ourselves facing. Knowing about these ahead of time makes it much easier to face them. We may even be able to avoid certain road blocks. By standing on the shoulders of giants we can adventure further (and come back with stories about totally new road blocks for future travelers).
Crypto Market
As an entrepreneur, it's important that you keep your ear to the grindstone regarding the crypto market. Not only is it an option for diversifying your personal or business investments, but it's also becoming an increasingly safe industry for starting a business. 
Marketing
Marketing is what you will use to help more people learn about your business. A career in marketing, advertising or public relations can help you learn how to effectively communicate with customers and what strategies you can use to reach your target audience. Though traditional forms of advertising are still useful, spend time learning digital marketing strategies like social media.
Top 20 Marketing Websites For Marketers and Entrepreneurs:
DMN is a resource for marketing and sales professionals that explores all realms of digital and data driver marketing in an unbiased and incisive manner. DMN distributes content via newsletters, eBooks, webcasts, podcasts, and custom projects and publications.
Event Marketer provides the information needed for strategic brand-side event marketers and agency executives ranging from face-to-face to corporate events. Through many years of success, Event Marketer has established itself as the world's most respectable and reputable provider of content for the event and trade show category.
Chief Marketer serves marketing professionals of consumer and business-to-business brands with rich and thorough information on measurable marketing strategies, tactics, and technique. Chief Marketer provides well thought out insights and ideas, accompanied by resources and technologies in a method to measure return on investment.
4.  www.nytimes.com (media and advertising section)
New York Times Media and Advertising News feature breaking news from reputable journalists within the media and the advertising industry from all over the world.
5.  www.inc.com
Inc is the only major brand in the world dedicated exclusively to owners and managers of growing small businesses which aim to provide them with real solutions for their business. Inc has an abundance of small business ideas, information, and inspiration for small businesses.
Fortune is one of the world's leading business media brands which is accompanied by a multinational monthly magazine, daily website and conference series. Fortune is dedicated to assisting its readers, viewers, and attendees to succeed in the business sector.
Ad Age is a daily must-read source of news for individuals within the marketing and media sector. Ad Age is a global media brand that provides emphasis on curated creativity, data and analysis, people and culture, and innovation and forecasting.
MarketingSherpa is a research institute that specializes in tracking the success rate of all elements within marketing. MarketingSherpa's ambition is to provide marketers with instructions, statistics, and inspiration to improve their business's results.
9.  www.wallstreetjournal.com (marketing section)
The Wall Street Journal provides the latest news within marketing, advertising, and media news from all over the world.
10.  www.clickz.com
ClickZ is the largest resource in the world for interactive marketing news, information, commentary, advice, opinion, research, and reference. Through these resources, ClickZ aspires to assist digital marketers in doing their jobs better.
MarketingProfs aims to serve marketers by providing practical marketing training and education on everything from developing, executing, and measuring successful campaigns.
SocialNomics has the mission of keeping its readers in-the-know on the latest news and innovations in the world of business and technology and how it will impact us in our day-to-day lives.
This website allows companies large and small to develop a marketing strategy using artificial intelligence, big data and machine learning. It's the first of its type in the world and relies on user input but has phenomenal results. Helps companies save time, money and ensure that they are deploying the right marketing tactics based on resources and budget to attract new customers. Robotic Marketer's blog is awesome as well.
Consumer Marketing section under Chief Marketer.
Blogs
16.  www.marketingeye.com.au/blog
Marketing Eye is a forward thinking, fast paced marketing agency that has the ambition of being the best marketing company in the world. Through listening to our client's needs, we develop marketing strategies that succeed.
Seth Godin is an entrepreneur, best selling author, and speaker. Not only does he have one of the most read blogs on the web, he has also written 18 best-selling books and has founded two companies including Squidoo and Yoyodyen which was later acquired by Yahoo!.
ProBlogger is dedicated to assisting other bloggers in learning the skill of blogging and sharing their own experiences. Since the induction of ProBlogger back in 2004, ProBlogger has had well over 8000 articles, tips, tutorials and case studies archived.
19.  ClubHouse: 
While it's not a website but an app, it is one of the best platforms on the planet to get ideas, insights and conversation on marketing and entrepreneurship.
20.  www.davidmeermanscott.com/blog
The power of making business personal is done so through three very important concepts which include Passion, Connection, and Intensity. All these concepts are interlinked, prompting connections in others by building long-lasting bridges between individuals.
You can see there is a wide range of content producers among this crowd and if you ever find yourself with down time, they are certainly worth going through.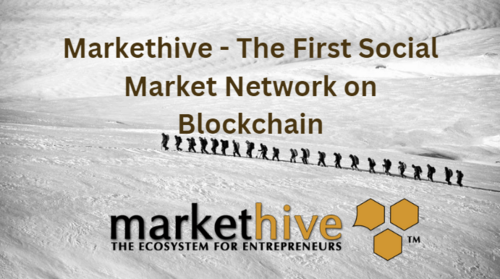 Entrepreneur Networks
Understanding how your company (and your competitors) are performing is crucial for running a profitable business. The HubSpot Network gives entrepreneurs a detailed report on any company and lets you compare multiple businesses to see how quickly they're growing.
While it might not be not a traditional social network, it's a great resource for quickly and thoroughly learning what you're doing well and how you can improve.
The Entrepreneurs' Organization is a support network of over 14,000 members across 61 countries — chock full of the world's top business leaders and experts.
If you're looking for high-powered connections, collaborative learning experiences, an accelerator program for early-stage companies, or student entrepreneur opportunities, consider joining this network.
This nonprofit organization focuses on helping small businesses achieve their goals, grow, and thrive through education and mentorship. Providing resources to more than 11 million entrepreneurs since its founding in 1964, SCORE offers free business mentoring with experts in various industries.
Its extensive resource library — including webinars, courses, and guides — has information on everything from increasing diversity in the workplace to managing a remote team during a pandemic.
If you're looking for legal help, funding, or a way to ensure your voice is heard as an entrepreneur, NASE is the network for you. This nonprofit provides support for entrepreneurs and micro-businesses through direct access to benefits that are usually only available to large corporations.
Their monthly newsletter shares tips on how to more effectively run your business — including advice about payroll services, grant opportunities, and marketing best practices — and gives updates on relevant issues coming out of Washington.
If you're a social entrepreneur working to make a change in the world, the Social Enterprise Alliance is worth a look. This organization has supported the social enterprise movement in the US since 1998 by acting as a voice for sustainable social impact. SEA holds a bi-annual Summit, runs a mentorship program, holds working groups, offers discounts on business services, and much more.
Are you under 45 years old? A founder, co-founder, owner, or co-owner of a business? Does that company generate at least $1M in revenue or have $1M in funding? If you say yes to all, the YEC might just be the perfect entrepreneur network for you.
Touted as an exclusive community of passionate entrepreneurs, YEC supports its members through connections to peers in various industries, branding and thought leadership opportunities, coaching, events, and travel discounts.
If you're a CEO, the YPO is an excellent resource for personal growth. With more than 30,000 members across 142 countries, this community allows entrepreneurs to connect on a local or global level.
The network lets you create cross-cultural relationships, find mentors and supportive peers, share your personal and professional interests, and learn how to become a better, stronger leader.
Are you looking to grow your company and collaborate with a group of peer advisors? Vistage offers executive coaching for small and midsize business owners who need a confidential space to vet ideas, identify blind spots, and troubleshoot issues.
You and 12 to 16 peers will meet once a month with a coach who can keep constructive conversations on track and help everyone move their business forward.
The goal of GEN is to create a healthy global entrepreneurship ecosystem, which means connecting investors, founders, researchers, and policymakers. From supporting programs focused on innovative regulatory change to hosting startup competitions and founder huddles, it's an incredible entrepreneur network for anyone around the world.
Social media's latest craze is a fantastic place to network. This audio-based app connects entrepreneurs, executives, musicians, artists, and influencers at the top of their game — letting them meet in "rooms" to discuss specific topics.
You could find yourself learning digital marketing secrets from well-known thought leaders or dropping in on events like "The World of Ecommerce" to hear from the president of Shopify. Membership is currently invite-only, but finding a way in is worth the legwork.
A private LinkedIn group, the Executive Suite gives you access to free online learning sessions led by experts from A-list CEOs to B-school professors to accomplished career strategists.
You have to be a senior-level executive to gain entry to this network of more than 350,000, but if you fit that bill, the group provides an effective way to leverage your profile beyond recruiting and status updates.
WBENC is a nonprofit organization dedicated to helping women-owned businesses thrive. Once your business is certified, you'll have access to networking events, pitch opportunities, awards and scholarships, and coaching programs focused on business development for female entrepreneurs.
Uplifting Black and Brown, women-identifying founders is the core mission of Black Girl Ventures. The organization supports tech-enabled businesses that generate under $1M in revenue by giving members access to social and financial capital. Community participation allows for direct investment into companies, which has helped BGV raise over $10M in revenue for over 130 women of color.
Competing in the global market can level up your company, which is why WEConnect puts money into the hands of women business owners. By connecting businesses with international prospects, entrepreneurs enhance their ability to compete in the global market, ensure sellers meet buyers' standards for women-owned businesses, and access new opportunities.
Minority women comprise the fastest-growing population of entrepreneurs and deserve the resources needed to develop successful companies. The MBDA is the only federal agency dedicated to helping minority entrepreneurs through grants, funding programs, and educational initiatives.
An entrepreneur education program designed for underrepresented early-stage founders, NewMe provides mentorship, a specialized curriculum, and strategic planning.
You can get assistance prepping your investment pitch or join an accelerator program to dive deep into your marketing, sales, and product strategies with this resource. To date, NewMe has helped founders raise $47M in funding.
While Backstage Capital isn't a traditional network, it's a tremendous resource for women, people of color, and LGBTQ+ founders to seek investments. The organization has invested in over 150 companies and also offers resources, courses, office hours, and newsletters for entrepreneurs to level up their skills and grow their businesses.
Another federal agency providing services to minority business owners, the US MCC is a hub for economic, education, and entrepreneurship development. It has more than 32,000 members through the US and Latin America who can connect with international investors and business owners and access resources on trade, contracting, certification, and more.
As you start to put yourself and your company out there, keep these words from Ginni Rometty, the former CEO of IBM, in mind: "Growth and comfort do not coexist.
19. Markethive – First Social Market Network on Blockchain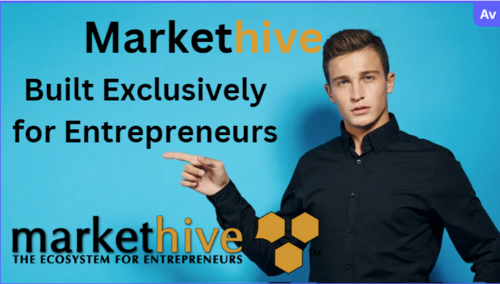 Markethive is Built for the Entrepreneur
Markethive is not just another social network for the sake of being just another social network. Markethive is the social network for Entrepreneurs as an ecosystem. This ecosystem is built upon the concept of force multipliers.
When you integrate the power of the social network with the technology of Inbound Marketing, a new paradigm has been created giving the little guy and gal unprecedented power to achieve unparalleled success. Not to mention the affiliate potential also included.
MarketHive is an entrepreneurial social marketing platform with the combined strength of LinkedIn, Amazon, Facebook and Marketo.
It delivers a complete ecosystem all built within the blockchain.
If you have an online business, the Markethive system has all the free tools you need to grow your business.
You'll soon discover an incredible number of marketing tools, i.e.:- autoresponder- email, messaging- blogging system- video storage- newsfeed- banner exchange- groups- tutorial system, (to name a few).
All at your disposal f.r.e.e
Right now, you can sign up to Markethive for free and receive 250 HiveCoins straight away and all those tools I mentioned above.
MarketHive members are growing in their level of excitement as the impending launch of MarketHive is growing ever closer.
The excitement seen in the various comments made by members as well as the excitement expressed by the MarketHive team itself is palpable and with each passing day we know that the first official day of MarketHive is quite literally just around the corner a wee bit down the tracks.
The train has already left the station and has entered the tunnel of metamorphosis.

Very soon MarketHive will enter into it's cocoon and begin it's 30 day metamorphosis from a beta company into a fully matured adult company just 30 days later. MarketHive is going to be far more than a mere adult butterfly, but instead is going to be a business portal for many thousands of entrepreneurs globally.
The premium upgrade will be bought by thousands of members very soon after launch I predict because MarketHive offers substantial benefits for the small cost of the premium upgrade. However… Right now in this moment we all have the extremely RARE opportunity to be able to reap a substantial portion of the profits of MarketHive through the Entrepreneur One (E1) upgrade. BUT, the E1 upgrade will be no longer sold via MarketHive once we launch to the world!!!
We are quite literally 'down to the wire' and only those who ACT FAST will be able to obtain your own E1 while they are still available.
We are so close to launching that I'm starting to feel it in my bones. We don't have the date for the launch yet, however I am almost certain that the announcement will be made during one of the next 3 meetings and then the E1 will be on a countdown timer.
You really need to watch the video Tom ( The CEO) posted explaining the ILP and how incredible it is going to be for the FEW, WISE E1 upgrades and his projections of what each ILP can generate for you.
At ONLY $100 per E1 upgrade you can't go wrong getting multiple E1 upgrades.
You will be able to sell them later in an internal marketplace for much more than the total cost of the E1, so that is a consideration too.
There are so many different ways that you receive more value than the small $100 monthly cost plus you receive the ILP after the E1 has been paid for.
Of course right now we can get 50% of an ILP after just 12 consecutive monthly E1 payments and with 2 E1s you would have a complete ILP after just one year whereas it normally would take 10 YEARS to achieve that and $12,000.
Instead we can now earn a complete ILP after 2 E1 monthly payments of $200 each or $2,400! That is a simply gargantuan benefit of getting the E1s right now!
I hope you will join the ranks of the E1 members today!
If you're an entrepreneur, you'll want to experience Markethive for yourself.
Get signed up today.
To get started, click HERE    <<<
To your success!
Andries van Tonder
Serial Entrepreneur/investor since 2013.
South Africa.
Follow me on FaceBook, Twitter, WebTalk, Instagram & Markethive
Markethive News