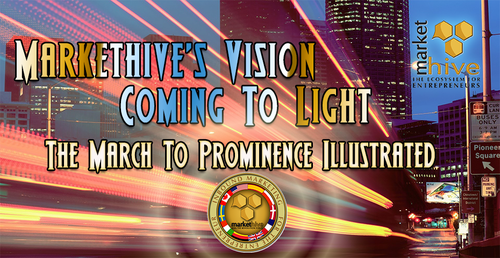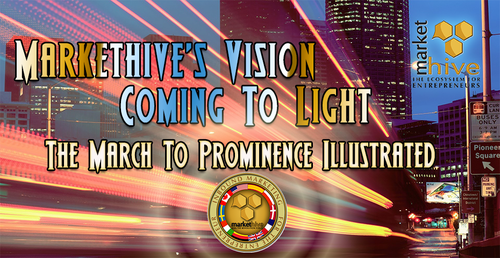 Markethive's Vision Coming To Light
The March To Prominence Illustrated

The opportunities and extraordinary value we have here at Markethive are unprecedented and as we move into an age where what the internet is offering just isn't enough anymore. It's become too complicated, too expensive and too competitive. Not to mention the personal data breaches and lack of privacy that has become big news and a real controversy. Blockchain technology has made it possible for Markethive to advance and offer far more for far less than any other platform or program out there today. 
Markethive's vision is to give privacy, autonomy with every opportunity for true wealth via universal income while simplifying the process for anyone to successfully create and operate any business from the Markethive all-in-one platform. This incorporates all inbound marketing tools, including email autoresponders, a stellar blogging platform, Storefronts with eCommerce capabilities, press release, and sponsored article portals, Banner program, and banner slot exchange, a video hub with video advertising, wallet with integrated messaging app and coin exchange plus so much more. 
This puts Markethive in the category of the next generation Market Network and the first to be built on the blockchain. Collaboration and the social media aspect is an integral component and the community spirit is bringing Markethive's vision to light. Just one of the indicators we have to prove our worth is Markethive's Alexa Ranking. 
How Important Is The Alexa Ranking?
When Markethive first started tracking their Alexa rank in the Markethive News Feed it was around 80,000. That was a year ago and at that time it was evident we were on the move by looking at our Alexa rank graph. Prior to that, 4 months earlier in May 2018 when the CTO, Douglas Yates came on board and identified the need to move onto the Blockchain and have our own coin Markethive's ranking was at 145,000. Look at us today and we are not slowing down.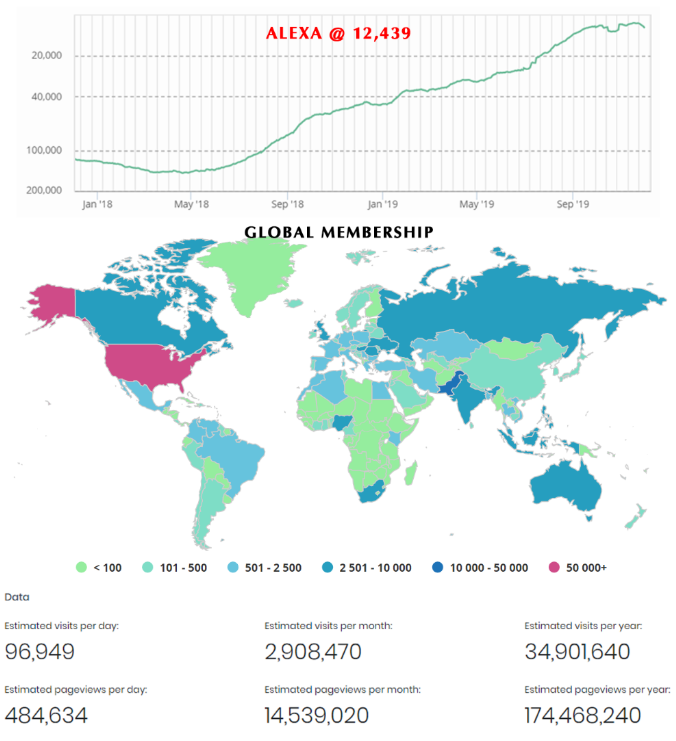 These stats are from
Alexa: https://www.alexa.com/comparison/markethive.com
WorthofWeb: https://www.worthofweb.com/website-value/markethive.com/
Rank2Traffic: https://www.rank2traffic.com/markethive.com
An Evolving Industry
One of the prominent portals Markethive has created is digital media sites. The crypto digital media market has become a very prevalent medium to source information and current news about the crypto and blockchain industry. There are 100's of crypto media broadcasters competing for traffic and selling ad space, press releases, traffic, etc. Markethive holds the Number 4 position placement in this extremely competitive market. 
Here are the top 12 Digital Media Sites with statistics on their Social Media Following and Alexa Ranking updated on Dec. 4th, 2019…
.01 COINMARKETCAP
TW: 495K TG: 5,509 RT: 6.1k YT:0 IN:635 LI:793 FB: 31,000 — Social Network Tally
https://coinmarketcap.com/ Alexa: 549
BANNER AD VIA COINZILLA
3 DAYS RUNNING $14,500
.02 COINTELEGRAPH.COM
TW: 448K TG:81K RT: 2.7K YT:44K IN:58K LI:5.7K FB:719K — Social Network Tally
https://cointelegraph.com Alexa: 2,622
FEE to publish press release: 0.7 to 1.4 BITCOIN
SPONSORED ARTICLE VIA COINZILLA $7200.00
.03 COINDESK.COM
TW:786K TG:2K RT: BANNED YT:7.5K IN:6.7K LI:12K FB:78K — Social Network Tally
https://www.coindesk.com Alexa: 6,134
.04 MARKETHIVE
TW:19.2K TG: 3.1K RT: 1552 YT: 5.1K IN: 5.7K LI: 760 FB: 7.7K — Social Network Tally
https://markethive.com Alexa 12,450
.05 NEWS.BITCOIN.COM
TW: 14K TG:58K RT:2.4K YT:20.6K IN:9.8K LI:3.5K FB:100K — Social Network Tally
https://news.bitcoin.com Alexa: 15,108
Submit your press release for $1,995!
.06 CCN.COM *
TW: 17.4K TG:21K RT: 2.5K YT:16.8K IN:1.2K LI:1.8K FB:26K — Social Network Tally
https://www.ccn.com Alexa: 15,665
FEE to publish press release: For $349, you can submit a press release
.07 COINTRAFFIC.IO
TW:294 TG:3 RT:1 YT:94 IN:142 LI:232 FB:84 — Social Network Tally
https://cointraffic.io/ Alexa: 15,764
PRESS RELEASE Premium: $9,900
.08 CRYPTOCOMPARE
TW:23K TG: 34 RT:316 YT131: IN:532 LI:566 FB:14K — Social Network Tally
https://www.cryptocompare.com Alexa: 18,331
SPONSORED ARTICLE VIA COINZILLA $900
.09 BENZINGA.COM
TW:69K TG:0 RT:0 YT:6.2K IN:1.4K LI:7K FB:8.3K — Social Network Tally
https://www.benzinga.com/ Alexa: 18,733
.10 NEWSBTC
TW:36K TG:3.4K RT:0 YT:12K IN:54 LI:373 FB:21.4K — Social Network Tally
https://www.newsbtc.com Alexa: 19,915
PRESS RELEASE: $799
https://www.newsbtc.com/submit-press-release/
Sponsored Article via Coinzilla $2000
.11 BITCOINIST.COM
TW:49K TG:12.6K RT:6 YT:1K IN:607 LI:341 FB:22.4K — Social Network Tally
https://bitcoinist.com/ Alexa: 22,569
Press release $999
Sponsored Article $1,750 via Coinzilla
additional $199 to distribute across social media channels:
.12 AMBCRYPTO.COM*
https://coinbound.io/buy/ambcrypto-token-interview-review/
TW:8.4K TG:4.5K RT:1.1K YT:UNK IN:5.6K LI:1.7K FB:4.4K — Social Network Tally
https://ambcrypto.com/ Alexa: 40,350
SPONSORED ARTICLE VIA COINZILLA: $450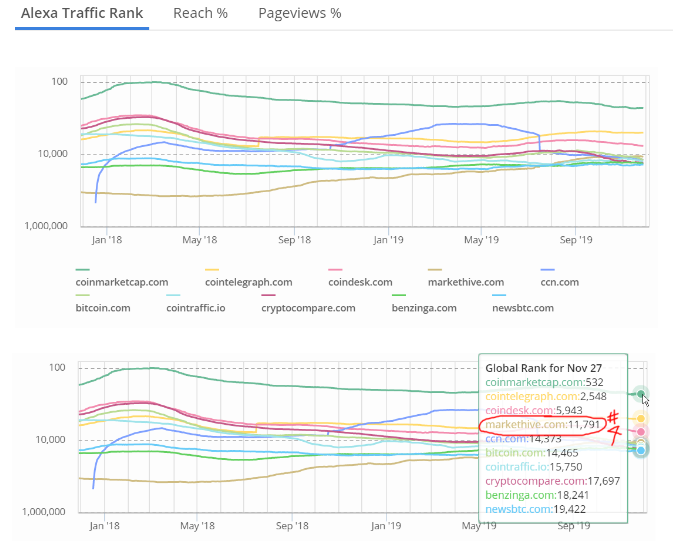 Notice the blue line on this graph which is CCN*, and how the curve shoots up vertically. This is a very likely indicator that the increase in traffic and ranking they received is not organic. This is usually obtained through artificial hacks that companies can and do hire to gain Alexa Ranking. According to the updated stats, CCN has now dropped to 6th place. Easy come, easy go as they say. 
As our Alexa ranking continues to improve, (which means more traffic) the value of our banner program increases. As of today's ranking, a daily banner ad cost on similar sites is $366 per day (CCN*).  AMBcrypto* which has an Alexa ranking of 40,350 charges $5,500 to run a banner for a full month. So what could Markethive charge? Would you agree that Markethive is in a prime position to command these prices? 
Banner advertising continues to exist and grow stronger because it works. Although you do need a system with plenty of traffic when running your banner ads and this is easily measured with Alexa. So you can see how important this information is to be aware that Markethive is in good standing and chooses to offer Banner Ads, Sponsored Articles, Press Releases for a fraction of the price of its competitors with ever-increasing organic traffic, incredible reach and exposure for the Entrepreneur 1 upgraded Associate. 
Markethive's Entrepreneur 1 Upgrade includes running a banner ad all month long and that's along with all the other benefits. $100 per month includes the banner ad for a month. Compared to other systems that have only 10% of the traffic as Markethive, the commercial rate is $2500 per month for the same banner offer.
Click here, Markethive is Completely Free To Join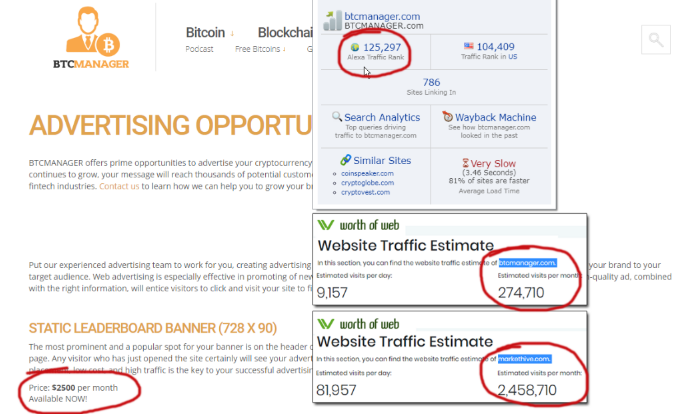 Markethive Banner Exchange Is Coming with Added Benefits 
Markethive is in the process of building the Banner Exchange and also a reseller page for all free or non-Entrepreneur 1 members to purchase banner ad slots from the active Entrepreneur 1 associate who wishes to resell their banner slots. These banner slots will only be available to purchase from current Entrepreneur 1 members. Now that's a cool little business right there! 
Note: Once the banner reseller control panel is ready to be released, Entrepreneur One Upgrade will be closed to free members and new subscribers. 
Don't delay it any longer. Upgrade to Entrepreneur One 
Click here, Markethive is Completely Free To Join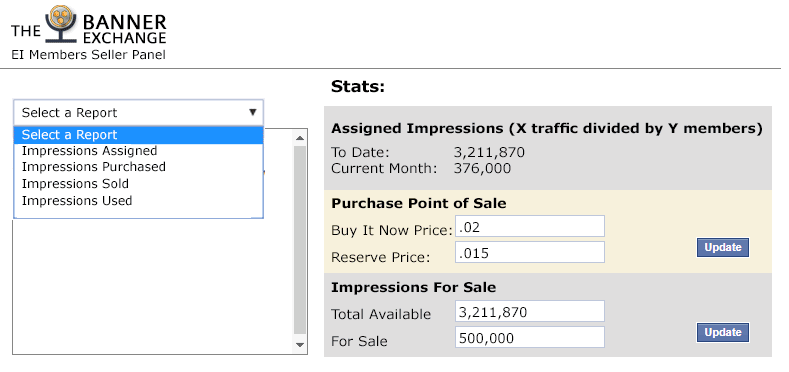 Click here, Markethive is Completely Free To Join
Markethive Is Everywhere! 
Another industry where Markethive is making its mark is in Multi-Level Marketing. It currently ranks at Number 3 on Alexa. Notably, Markethive is not an MLM company, but rather a referral company, however as Markethive is a multi-faceted platform to springboard from, we support the genuine MLM companies and the industry on the whole.   
Here are the Top 10 MLM companies Alexa Ranking
 https://www.youngliving.com Alexa 7,058
 https://www.doterra.com Alexa 7,169
https://markethive.com Alexa 12,450
https://www.jeunesseglobal.com Alexa 18,716
 https://www.rodanandfields.com Alexa 33,270
https://scentsy.com Alexa 46,350
 https://www.youniqueproducts.com Alexa 48,583
 http://valentus.com Alexa 58,538
 https://monatglobal.com Alexa 76,651
 http://www.primerica.com Alexa 109,057

The Markethive Difference
Markethive is built on blockchain technology and is community-driven so it makes sense for the company to offer the opportunity to own a piece of this universal platform that is taking the world by storm. These are in the form of an ILP (Incentivized Loan Program)  
So instead of just charging a subscription to all members for the use of the tools as other platforms do, and then venture capitalists taking the shares and profits, Markethive offers these tools free to all members with the option to upgrade and become an early adopter with the advantage of receiving yields of the net profits of the company's revenue. This is on top of all the other benefits provided with the upgrade.  
Find out more about the 15 points of the Entrepreneur One Upgrade here
Click here, Markethive is Completely Free To Join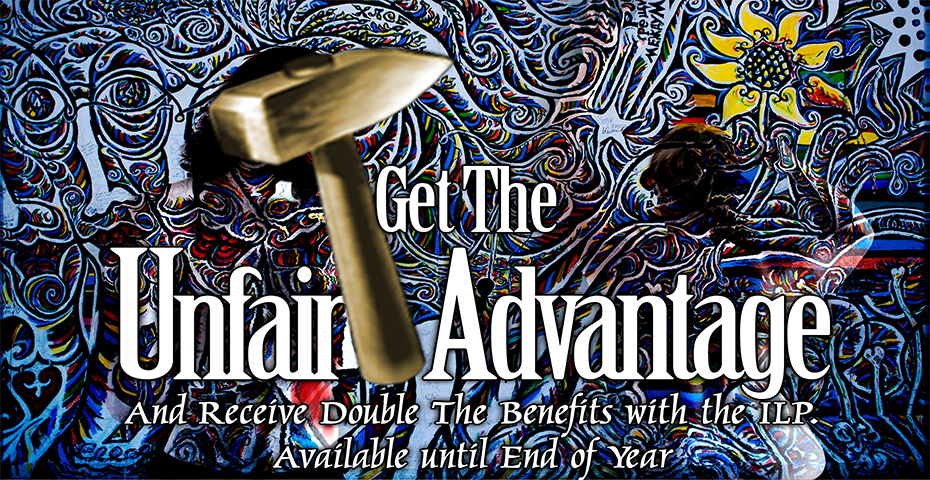 The Unfair Advantage Offer
For the month of December 2019 only, free members have the Unfair Advantage of upgrading to Entrepreneur 1 and receiving two 1/10ths of an ILP. That doubles your dividends, providing you stay consistent and current with the monthly payments till December 2020.  
To give you an idea of just how much this is worth, the ILPs are publicly listed at $100,000 at the moment. So 2/10ths of that equals $20,000. A one-year Entrepreneur One subscription paid monthly @ $100 per month is $1200.
As the Founder and CEO Thomas Prendergast exclaimed,
"What in the world? I have lost my mind? No, it is all about the vision."
The offer purely is a gift, as is the vision of Thomas Prendergast, who will not stop until every living soul has the chance and experience the empowerment that Markethive can bring for the long term. 
This is for everyone, and especially affordable for the little guy and gal, the rank and file. Markethive has made it so easy to be part of the next Facebook, LinkedIn, Amazon, eBay, Cointelegragh, Marketo, Hubspot combined. A fusion of all of these platforms is the next generation built on Blockchain ensuring privacy, autonomy, free speech, wealth and empowerment for all. 
As Thomas says,
"Markethive is your company, your adventure. Some of you have more equity than others, but all members are going to profit from what Markethive is doing." 
Upgrade now and set yourself and family up for a very bright future. 
Click here, Markethive is Completely Free To Join

Click here, Markethive is Completely Free To Join
Deb Williams 
A Crypto/Blockchain enthusiast and a strong advocate for technology, progress, and freedom of speech. I embrace "change" with a passion and my purpose in life is to help people understand, accept and move forward with enthusiasm to achieve their goals. 
Markethive News