Bitcoin Miner Core Scientific Reaches Agreement To Shut Off Celsius Mining Rigs
The two bankrupt businesses will end the hosting agreement which Core Scientific said was costing it $53,000 a day.
By Alys Key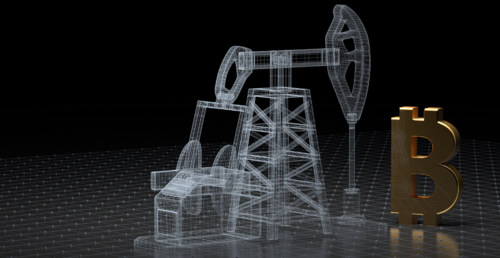 Bitcoin mining. Image: Shutterstock
Core Scientific will shut off thousands of Celsius mining rigs, after the two bankrupt firms finally came to an agreement after months of dispute.
One of the world's biggest Bitcoin miners, Core Scientific has partly blamed its financial woes on its contract with Celsius, after the crypto lender filed for bankruptcy protection in July and stopped covering its share of the electricity bills. At one point, the company's lawyers said that Core was losing $53,000 per day on the hosting agreement.
Following Core's own plunge into bankruptcy in December, the two companies have now agreed to shut off 37,000 Celsius mining rigs. In a bankruptcy hearing on Tuesday, a lawyer for Celsius said that a deal to fully end the relationship was being finalized.

It comes after Core Scientific asked judge David R. Jones to reject Celsius' contracts as an emergency measure in late December, and claimed it could use the additional capacity to generate as much as $2 million a month.
The company said when it filed for bankruptcy last month that it would continue operations throughout the process.
Path to bankruptcy
On top of its ties to Celsius, Core has faced the same difficulties affecting other listed crypto miners over the past year, as Bitcoin prices remain in the doldrums while energy costs rocket.
The Austin-based company went public on the NASDAQ via a special purpose acquisition vehicle, or SPAC, in January 2022. Since its debut, the share price has plummeted by more than 98%.
A last-ditch effort to avoid bankruptcy was announced in mid-December, with the offer of a $72 million cash injection from investment bank B. Riley.
But Core Scientific executive Michael Bros said in court filings that the company had already rejected the B.Riley offer before it was made public, and that after reviewing subsequent proposals, a committee concluded the offer "did not provide a comprehensive restructuring solution, would likely subject the Company to litigation with other creditor constituents […] and did not solve certain issues the Company was facing, such as its litigation with Celsius".

Markethive News