Bitcoin and Ethereum Futures ETFs Coming to India: Report
Exchange India INX has applied for permission under the country's regulatory sandbox.
By Jeff Benson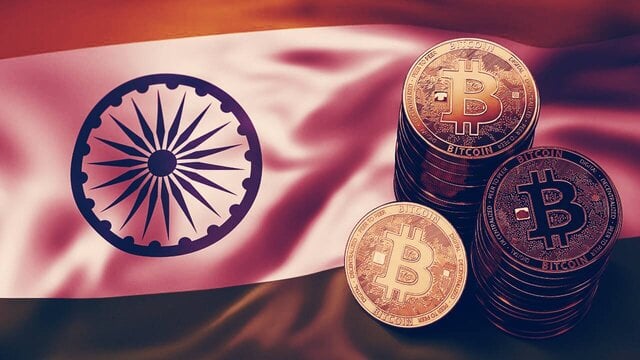 In brief
If approved, these would be the first crypto ETFs in India.
Bitcoin futures ETFs launched for the first time in the U.S. in 2021.
This time last year, India legislators were floating a cryptocurrency ban. Though they later backed down, the country's government and central bank remain intent on regulating crypto assets.
So, the South Asian country isn't the first place you'd think of for legalized Bitcoin trading on a stock exchange.

Nonetheless, financial management firm Kling Trading and FinTech conglomerate Cosmea Financial Holdings have teamed up to apply for Bitcoin and Ethereum futures exchange-traded funds on India INX, an international exchange and subsidiary of BSE (formerly known as the Bombay Stock Exchange), according to a report from Indian newspaper The Economic Times. 
These would be the first crypto-backed ETFs on the subcontinent and some of the first in the world. 
U.S. regulators first allowed Bitcoin futures ETFs in 2021, while their counterparts in Ontario permitted Bitcoin and Ethereum spot ETFs on the Toronto Stock Exchange. Pure crypto ETFs allow people to buy and trade a stock linked to the price of a crypto asset; instead of navigating a crypto exchange, people can get exposure to digital assets in the same way they would with company shares. By contrast, futures ETFs are backed by futures contracts—a more indirect way of getting exposure to the asset because futures contracts are used as hedges and speculate on the coming price of the crypto.

The joint venture, known as Torus Kling Blockchain, plans to launch the ETFs using a "sandbox" arrangement made possible by the International Financial Services Centres Authority (IFSCA), which regulates financial centers within special economic zones.
Per the Times, pending acceptance of the application by the IFSCA, Torus Kling will provide liquidity for the crypto-backed products. India INX has taken care of the paperwork. 
"We will be launching products in these new-age assets in compliance with the prevailing laws after receiving all required post regulatory approvals" said the exchange's CEO Mr. V. Balasubramaniam.

Markethive News