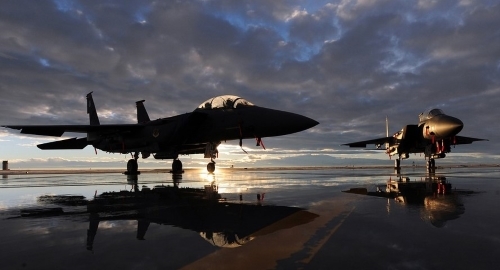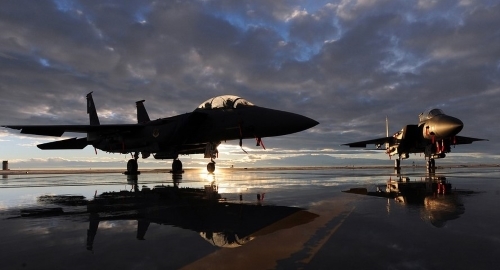 US Air Force taps blockchain startup to help secure weapons data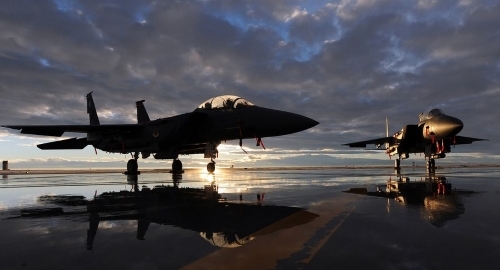 The US Air Force has signed a contract with blockchain data management company Fluree to more securely track and share information within the military.
The US Air Force is now working with a blockchain data management company to securely and quickly share information with other departments in the military.
Blockchain startup Fluree announced today that the US Air Force will use its decentralized database to keep track of how information enters its system, and who has access to it. This will make it easier for the Air Force to share information with other military departments—both within the US military and with its allies abroad. Fluree's tech will also help to quickly determine the integrity of a piece of information in the database, Fluree co-CEO Brian Platz told Decrypt.
Fluree uses what it calls "smart functions" (the company's own take on smart contracts), where code is triggered upon data changes. The smart function ensures that the person requesting the change is authorized to do so, and that the change fits the schema.
All this on the security of a decentralized ledger. "Just like you can prove an account address in Bitcoin made a transaction at some point in time, we can prove how every piece of information got into the system," said Platz. This way, he explained, the data "has an immense amount more integrity than say a typical database where you don't really know how the data got in there and you don't know if this has any integrity."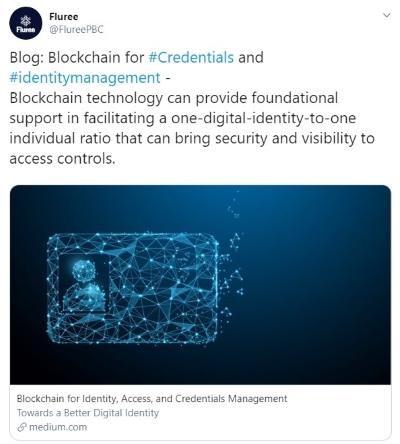 Platz offered an example: "Many of these countries share the same military equipment and operational equipment," he said. For instance, F35 fighter jets are used in several different countries, and the new system could be used to securely and quickly "share operational information, maintenance information [and] parts information" with other departments. 
If there's a critical safety issue about a piece of aircraft, and the Air Force wants to alert someone, "how do we know the origins of who's even reporting that? I mean, it could be someone with malicious intent trying to report erroneous information," said Platz.
Fluree was founded in 2016 by Platz and co-founder Flip Filipowski, and is headquartered in Winston-Salem, North Carolina. It won the contract around Christmas, said Platz, and will work on it throughout 2020. In June, it raised $4.7 million in a seed round, led by 4490 Ventures.
The system's versatile: previous work includes creating a blockchain database for Indian graduates to combat fraudulent degrees. Forthcoming projects include working with major hospital systems in the United States, and work with the US Department of Energy.
Own A Piece Of Markethive – Lifetime Income Opportunity
Markethive, the first Social/Market Network built on the Blockchain, introduces The Entrepreneur Program
The Entrepreneur program is designed to leverage your system. Your free Markethive system is a market network, like a social network, but with powerful inbound marketing tools integrated into the system. This premier hybrid social network includes news feeds, blogging platforms, video channels, chat channels, groups, image sharing, link hubs, resume, profile page and peer to peer commerce. But more than a social network, we have also delivered to you "Inbound Marketing tools" like broadcasting, capture pages, lead funnels, autoresponders, self-replicating group tools, traffic analytics, and more. Plus, we are built on the Blockchain which allows Airdrops of 500 Markethive Coin (MHV) upon joining and micropayments for using the tools mentioned above. This is all free to you.
The Entrepreneur program is designed to add gold plating to an already stellar and unbelievably valuable system you receive for free.
The Markethive Coin – MHV Consumer Coin
Notably, MHV was listed on the first of many exchanges, including its own exchange [in development] in March in 2019 and is currently valued at $0.18. The Markethive coin will not be dependent upon speculative value as is the case with other cryptocurrencies and platforms, thereby creating eternal economic velocity in the entrepreneur ecosystem within Markethive.
Click here, Markethive is Completely Free To Join


Click here, Markethive is Completely Free To Join
Markethive News